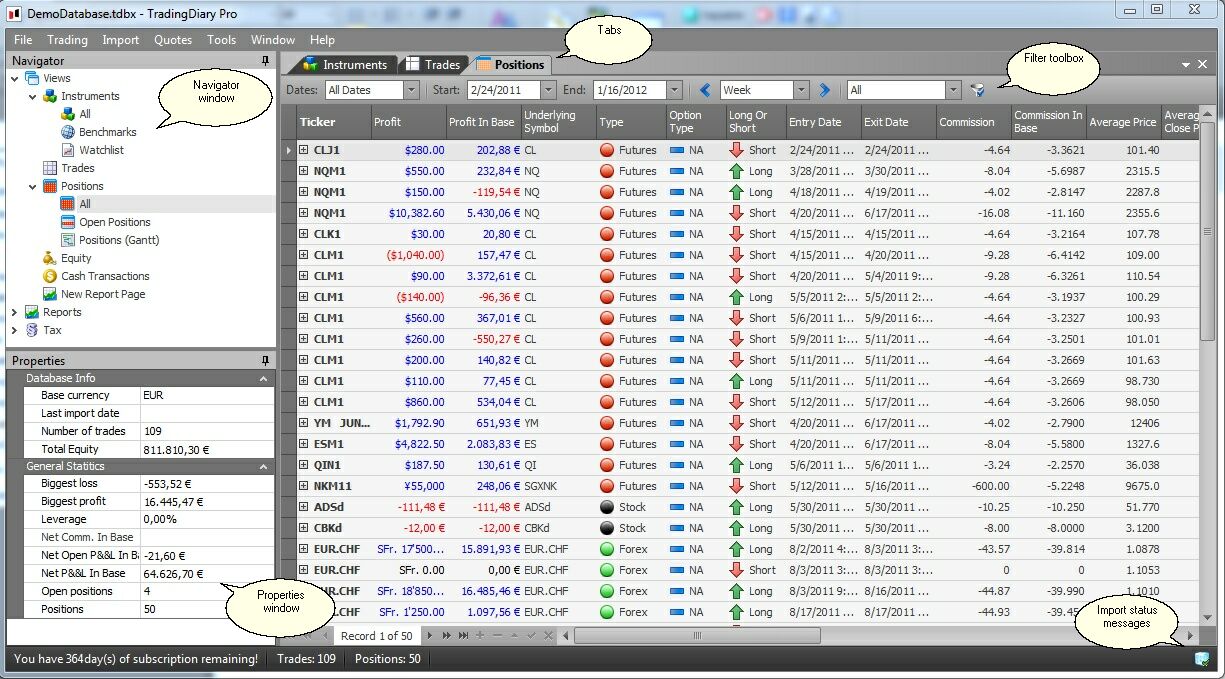 The main window as you can see on the above screenshot is made up of three parts.
The first one is the navigation window (left above) which is a tree view. The most important features can be reached through it.
The next window is the Properties where you can read the information about the database.
The third window contains the different view on tabs. Any function of the window can be found via the tree view in the Navigator window.