The TradingDiary Pro has a modular import system. There are several import modules and the number is growing.
To import automatically select an import module first.
Click on the Import/Select Import Module menu.
The following window appears: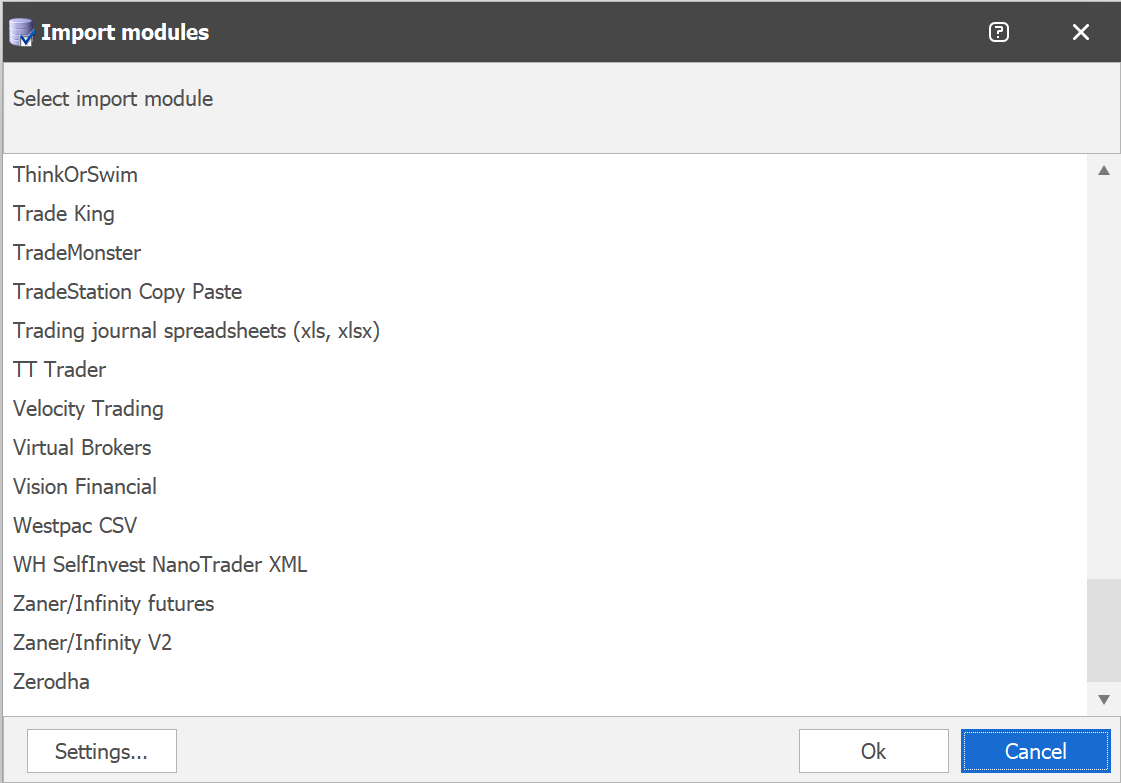 If the import module has settings then the Settings will be enabled.
Select an import module and then press Ok.
To start importing click on the 'Import/Import - import module name'.
For detailed information read each import module chapter.
Import status
The import status shows the feedback of each importer. It's very useful in case of error. The import modules send its feedback to the status window.