Please open Java terminal. Open Portfolio/Position Report menu.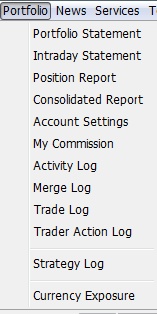 A web browser appears. Select and Copy(CTRL-C) the URL field.
Go back to TradingDiary Pro. Set Dukascopy webimporter as the import module. For detailed information read the Import Introduction chapter.
Click on the 'Import/Import - Dukascopy webimporter' menu. A small form appears.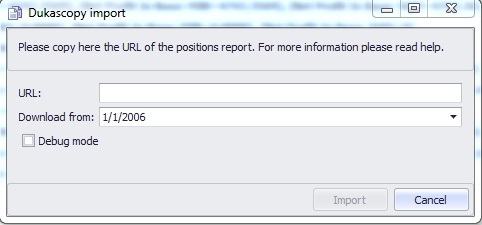 Paste the previously copied text to the URL field and set the download from date. It should be the account opening date. Please note you do not have to set it every time. The software fills it based on the last import date.
For proper handling of positions please read what are the difference between the Regular and FX Forex position assigning methods.