Please login to your online tradeMONSTER account at www.trademonster.com and launch the trading application.
From the Account menu select History menu.

Filter should be set off.

In the Time settings, specify the Range which you would like to download and click on the Go button

Click on the export button.

When prompted to open or save click on the save.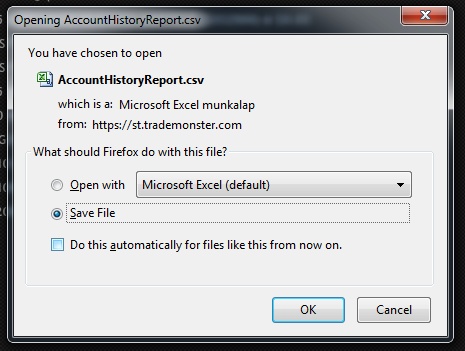 Set 'tradeMonster' as the import module. For detailed information read the Import Introduction chapter.
Click on the 'Import/Import - Account History' menu. A file dialog appears and select the previously saved csv file.