TradingDiary Pro supports direction to the MetaTrader 4 platform.
First of all please install the following components:
https://www.microsoft.com/en-us/download/details.aspx?id=48145 If you are running 64 bit system please install both the x86 and the x64 versions.
This is not installed by default with the software because of a bug in the windows install system. Sorry for the inconvenience.
The software uses a special expert advisor which is loaded by a template.
Please click on the Import/Select Import Module menu. Select the MetaTrader4 Direct Connector element.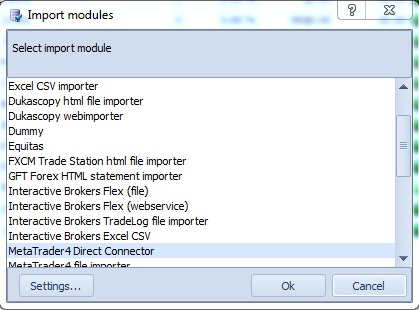 Click on the Settings button, a wizard windows appears. Click on the Next button.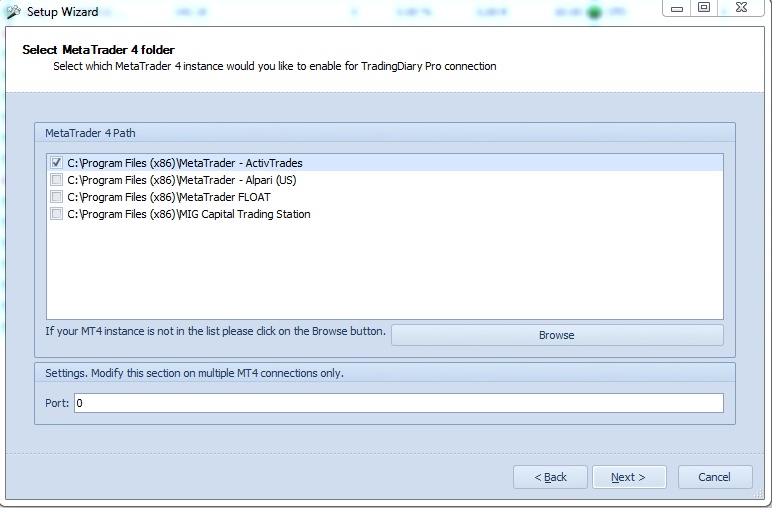 The first page is to select the appropriate directory of your MetaTrader 4 installations. Please note the software copies two files(DotNetApi.ex, TDP_Connector.tpl) into the MT4 directory.
Click on the Next button.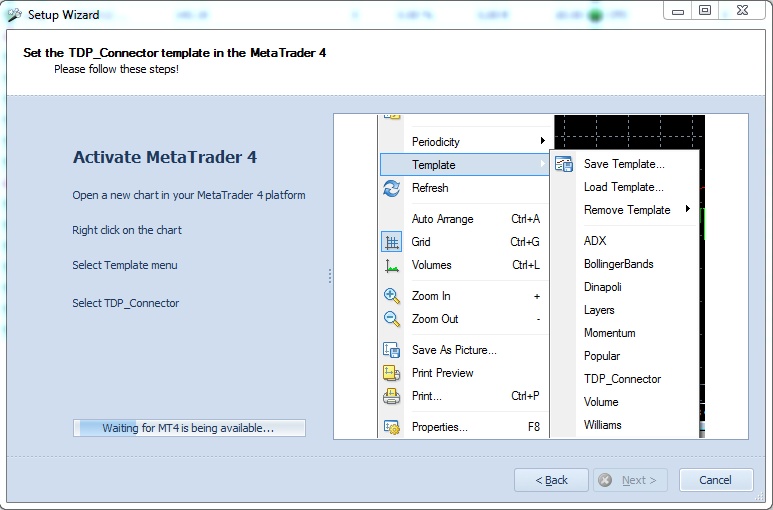 Please start your MT4 platform and load the TDP_Connector template. After the template has been applied the next button becomes active. Click on it.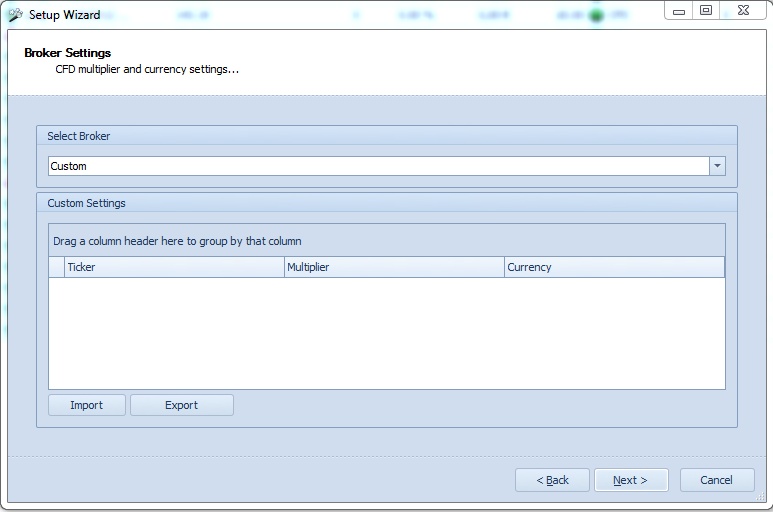 If your brokerage company provides CFD trading the TradingDiary Pro needs the currency and the multiplier of the each CFD contract. There are predefined brokerage companies which can be selected from the drop down list or you can set them manually as well.
After you finish setup please click on the Finish button.
Please note if your brokerage company is not in the supported brokers you can write an email to the support@tradingdiarypro.com and ask for support. We will sign up for a demo account and add handling of your brokerage company into the software.