TWS side:
Please open Configure window (File/global Configuration) and ensure that the ActiveX and Socket clients option is enabled.
Optional setting to avoid acknowledge of connection each time. In the trusted IP addresses section click on the create and add 127.0.0.1(this is the localhost) as a trusted IP address.
Click on the OK button save settings and close the configure window.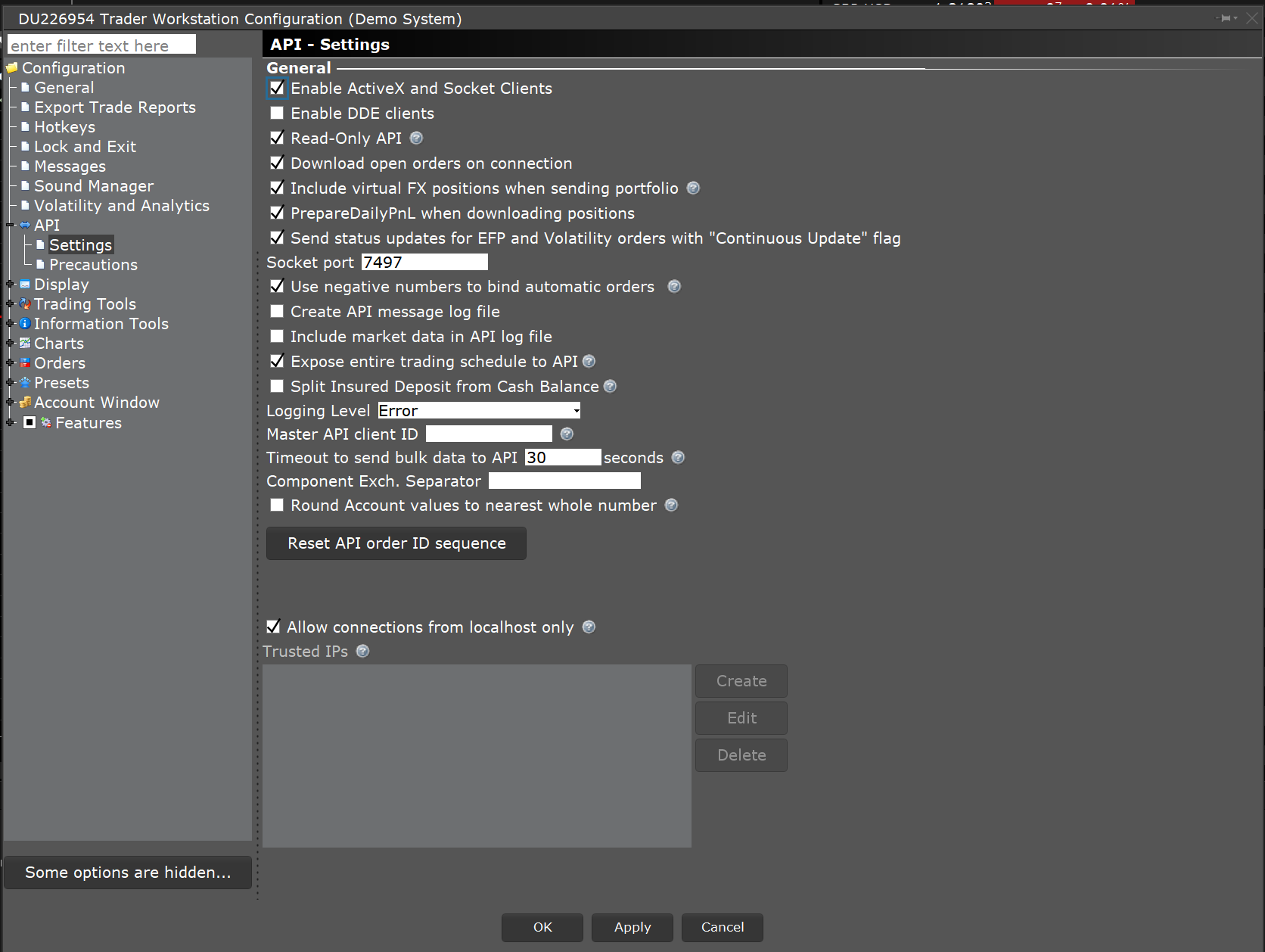 TDP side:
If you changed the default port (7496) in the TWS you must set it in TDP too. Please open the Quote Download Selector window, select the Interactive Brokers and click on the Settings button. Enter the new port value and click on Ok button.