You can adjust an options strategy. Please click on a strategy in the Positions View. Click on the Adjust menu. Please note the adjust menu visible only if there are possible adjustment candidates.
The adjustment window appears.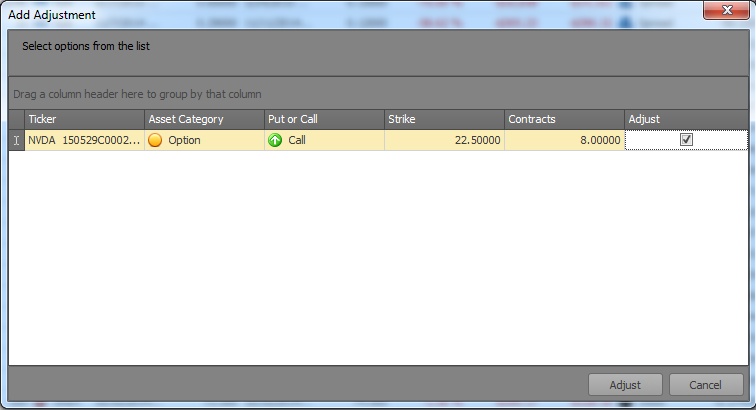 Tick the adjust check box for the rows which you would like add as an adjustment. Click on the Adjust button.